Understand The Optics In Your Lens with Bedford's Camera and SIGMA Tech Rep Aaron Norberg
Have you ever wondered what differentiates one type of lens from another, or how to better read the specifications of an optical design?
In this informative course hosted by Bedford's Camera, SIGMA tech rep Aaron Norberg will walk you through some of the fundamentals of lens design, explain the differences between common types of lenses, and introduce you to the philosophy that informs and distinguishes SIGMAs groundbreaking Global Vision family of lenses.
You'll leave with a better understanding of why there are so many variations in the world of optics, and will be better equipped to navigate the many options available!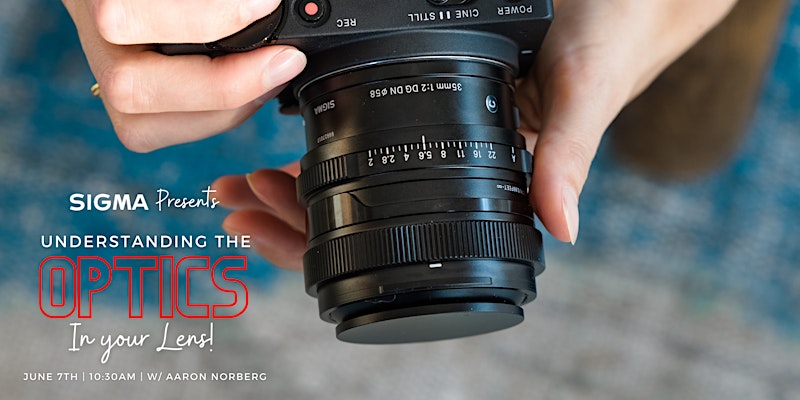 About Aaron
Aaron Norberg is a landscape photographer based in Portland, Oregon. He was raised in the Midwest, studied in the South and now resides in the West. Aaron received his B.F.A. in Photography with a minor in Historic Preservation from the Savannah College of Art and Design in Savannah, Georgia.